Children's Ministries at St. Andrew's
Children's Ministries
St. Andrew's Church welcomes all children and families. Our church mission is "To know Jesus Christ and make Him known as Savior and Lord".
We also have a lighthouse theme and are a "guiding lighthouse and saving station to our community, nation and world".
Sunday School
Sunday School is offered to all children ages 2 through 12th grade at 9:00 a.m. on Sunday mornings. Classes are taught by volunteers that love children and sharing the love of Jesus with them. All lessons are age appropriate, as we learn more about Jesus.
We offer classes for 2 & 3 year olds, Pre-Kindergarten and Kindergarten, 1st grade & 2nd grade, 3rd, 4th, & 5th grade and 6th – 12th grade.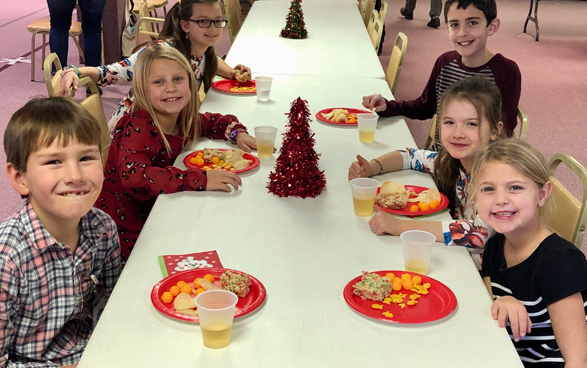 Wee Church / Children's Church
At the conclusion of the Children's Chat during service, children are invited to attend Wee Church (age 2 to Pre Kindergarten) and Children's Church (Kindergarten to 5th grade). They always have a Bible story and craft/activity to share with the children.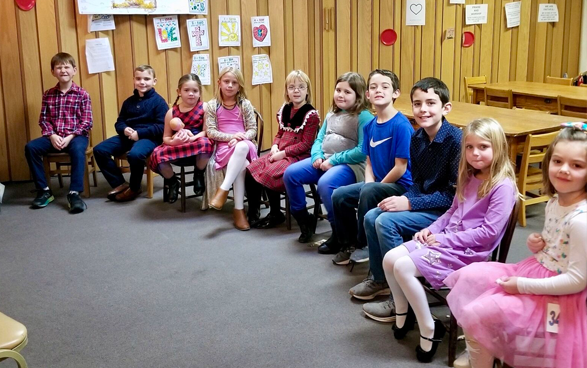 Nursery Care
Nursery is provided during Sunday School and Worship for newborns – 1 year olds.
We have Safe Sanctuary certified volunteers that love caring for young children.

Special Offerings for Children
Children and Youth Choir
Choir is offered with a commitment for rehearsals on Sundays from 10:00 – 10:15 (Children) and 10:15-10:30 (Youth) and one evening a week.
Vacation Bible School
Vacation Bible School is offered every summer with a great staff of adult and youth volunteers.
It is always an exciting time.
Sign Up Now for 2023 VBS Bible Boot Camp
Open to Age 3 through completed 5th Grade
Joyful Noise Offering
The children assist with this offering once a month by gathering "loose change" from the congregation. This offering supports our missions.
Fall, Christmas and Easter Celebrations
Children are invited to join these celebrations in the gym and social hall during worship. We have a story, game, snack and craft. It is a fun time to focus on Jesus.
Worship Bags
Worship Bags are available in the back of the sanctuary for children to use during worship. The bags have quiet, fun activities for the children.
Noah's Ark Nursery/Daycare
St. Andrew's has a daycare that runs from 6:00 a.m. to 6:00 p.m. They create a loving and supportive environment where children feel nurtured and accepted. To learn more about our programs, please click here.
We Are a Safe Sanctuary Facility
At St. Andrew's we are serious about providing a safe environment for all persons, especially children and at-risk adults. We have developed a Safe Sanctuary Policy. You will notice that we have sign-in and sign-out procedures for children. Additionally, our staff and volunteers who supervise children have been trained in Safe Sanctuary policies.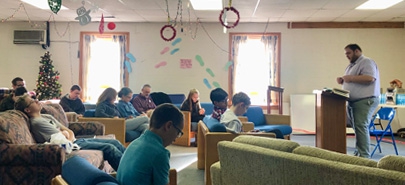 For young people, grades 6-12, St. Andrew's is a place to belong and become. Events and relationships to help you grow with others and with Jesus happen each week.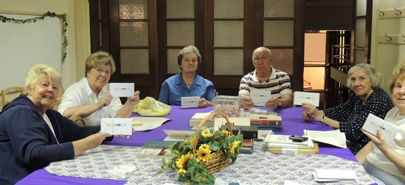 Opportunities for Bible study, serving, worship, are all available as you join us on a journey discipleship.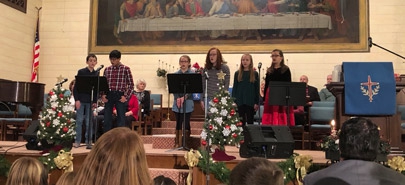 You are always welcome. Please join us for a joyous celebration of our faith as we worship God together.