Adult Ministries at St. Andrew's
Adult Ministries
We believe one never stops learning and growing in the Christian faith. Learn how we keep growing deeper and getting stronger.
Spiritual Growth Opportunities for Adults
Beyond Sunday School classes opportunities to grow your faith have been interrupted and hindered by all the responses to dealing with Covid-19. We are beginning to move on with these growth experiences.
Adult Sunday School Classes
Our adult Sunday school classes gather every Sunday at 9:15 a.m.
Jolly Girls and the Men's Class Combined
This class is now a combined class with of the Jolly Girls and Adam's Men's class. Union Gospel lessons are taught by Edith and Dick Noaker.They use Scripture Press for their weekly study.
The Truth Seekers
This is an adult class of women and men. Anyone is welcome.
They are currently studying the Christians History of our country using
The American Covenant: The Untold Story (with forward by Kirk Cameron.)
The American Covenant: The Untold Story documents in exciting and vivid detail the Biblically-based principles and personalities that formed the foundation for America's economic, governmental, legal, educational, and spiritual institutions. The brilliant strategy of our Founders is contained in this volume and is providing hope for families and nations worldwide.As seen on Kirk Cameron's American Campfire Revival. Foreword by Kirk Cameron."
SEEKERS' CLASS
A large class of couples and individuals who hope to be resuming their class in January with Bible study. They are currently sharing in a combined youth and adult class viewing and discussing "The Chosen Series".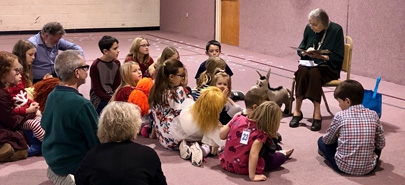 Excitement and joy abound as our youngest members discover, lead, and celebrate growing in the family of God.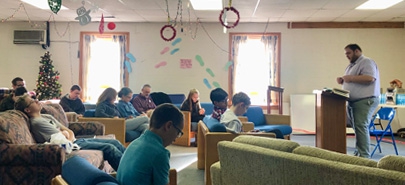 For young people, grades 6-12, St. Andrew's is a place to belong and become. Events and relationships to help you grow with others and with Jesus happen each week.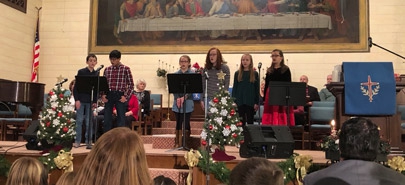 You are always welcome. Please join us for a joyous celebration of our faith as we worship God together.